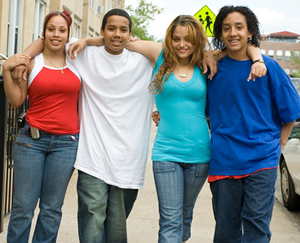 Our Mission Statement
To provide lifestyle coaching, spiritual encouragement, mentoring, fatherhood and parenting education, referrals and other life enhancing support seminars to custodial, non-custodial fathers, youth, women, family members, and others in matters relating to strengthening families and individuals.
About Us
Fathers, Families In Transition, Inc., was founded in the backroom of a Rogers Park Apartment in June, 2000 and formed as a not-for profit 501c3 organization. Our main focus is to provide education, information, referrals, and support services to custodial, non-custodial father, their children, significant others, and other family members regarding parenting concerns and other social/economic issues. We also provide these services to others.
FFIT promotes healthy and spiritual contact, relations, and family connections between our target audience. FFIT also assists in bridging the gap about the misconception that many men from various backgrounds (incarceration, low-income, homeless, and cultural distinction), do not have an interest in being involved with the upbringing of their children. FFIT believes that given the right set of circumstances, many men who are disconnected from their children can participate both emotionally and financially in being a responsible parent.
One of FFIT's focuses is to help create a viable communication link between the non-custodial father and mother or guardian. This could allow for a possible healthy dialogue in making the father to child connection. It is FFIT's contention that many mothers or other custodial persons would be more receptive to contact and interaction between father and child if the non-custodial parent could present himself in a caring and non-confrontational manner. FFIT strives to provide this parent with the necessary 'tools' to establish positive and responsible involvement with the child/children.
FFIT's ambition is to provide its services to 150 individuals from our targeted population and others who have a vested interest in the social/economic survival of the child/children and or/family through 2009. This ambition also covers a five year period, where FFIT anticipates serving well over 2,000 fathers. So it will be.
Alex Roseborough
Founder